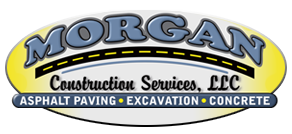 When you need driveway paving, asphalt resurfacing, or parking lot sealcoating, it's important to hire paving contractors who are committed to meeting your needs completely. In and around Saratoga, you can count on the pros at Morgan Construction Services for exceptional workmanship at a great price. We take pride in the work we do, as well as in the caliber of our customer service. When you're comparing paving companies in the region, you'll have a hard time topping our experience and expertise. Want to learn more about what sets Morgan Construction Services apart from our competitors? Contact us via phone or e-mail today! 
Driveway Paving & Resurfacing
Parking Lot Services
Asphalt Sealcoating
Licensed, Bonded & Insured
16 Years on the Job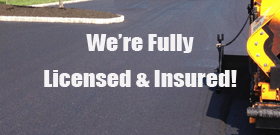 We're pleased to provide driveway and parking lot services to home- and business owners throughout the greater Saratoga area. We're based in Clifton Park, and you can come to us for assistance if your property is in Malta, Troy, Rensselaer, Albany, Schenectady, Ballston Spa, or anywhere else in the vicinity. No job is too large or too small for our paving contractors to handle. From driveway crack repair to parking lot sealcoating and from sidewalk dig-outs and replacements to brand-new driveway installation, we handle a range of paving projects. We also offer snow removal during the winter months. Make us your one-stop shop for paving and snow plowing, and look forward to results you'll love.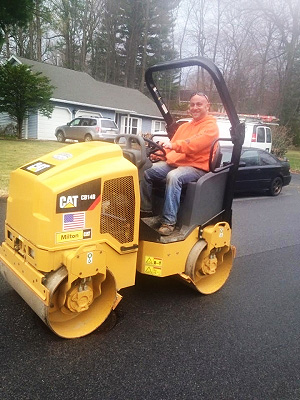 Morgan Construction Services is a licensed, bonded, and insured paving company. We're also affiliated with the Better Business Bureau. Since 2000, we've become known in Saratoga and the surrounding region for standing behind our work. We guarantee our driveway and parking lot paving services for a full year. Our asphalt and concrete contractors care deeply about your satisfaction, and we know that you want your new pavement to stand up to the tests of time and use. From our first visit until the job is done, and beyond, we'll treat your property with great care.
Are you interested in a decorative stamped concrete driveway in front of your home? Do you need parking lot paving at your restaurant, retail store, or office building? Don't look any further than Morgan Construction Services. We have the knowledge, skill, and experience you want in a paving company. Plus, we offer free estimates. Call now to learn more about our services, and get an idea of what you can expect to pay ahead of time. It's all part of our effort to be Saratoga's paving contractor of choice. We look forward to hearing from you!